An opportunity to explore art in London over winter break
Published: September 28, 2022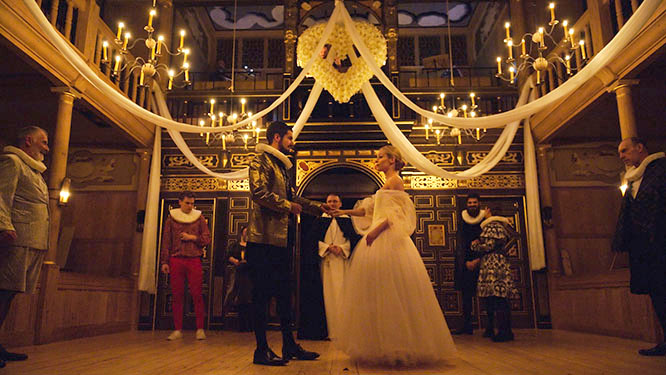 Wannamaker Theater at Shakespears Globe in London
The College of Fine Arts invites students to join the Winter Break Exploring Art in London program, Jan. 5 – Jan. 15, 2023. Over 12 days, participants will view some of the world's most famous works of art in major museums and historic houses, and spend an afternoon at the gallery of renowned art dealer and "Antiques Roadshow" figure, Rupert Maas. Most afternoons are left free to discover London independently.
Many other special activities are planned, including two West End plays (one will be a play lit by candlelight at Shakespeare's Globe Wanamaker Theatre), a private guided bus tour of London, a ride on the famous London Eye Ferris wheel, a proper British afternoon tea at Fortnum & Mason's renowned restaurant, and dinner at trendy Brown's Restaurant in Covent Garden.
Participants will earn 3 credit hours for a Bricks, Tier III, or 4000/5000 19th Century art history course. Both undergraduate and graduate students are welcome to participate.
Priority Deadline to apply for the program is Oct. 1, 2022, and the final deadline is Oct. 7.
Fill out the online Office of Global Opportunities application form to apply for the program. One letter of recommendation is required. Applicants will receive notice with a few days of submission. Tuition savings are available.  See the program website for details on how undergraduate and graduate students can avoid paying the tuition fee for this program.
 
For more information contact the program director, Professor Jody Lamb at lambj@ohio.edu or 740-707-1890, or Co-Director Ed Pauley at pauleye@ohio.edu, 740-590-9893.