Accomplished musician with a 300-year-old cello to mentor, perform at Ohio University
Published: October 6, 2022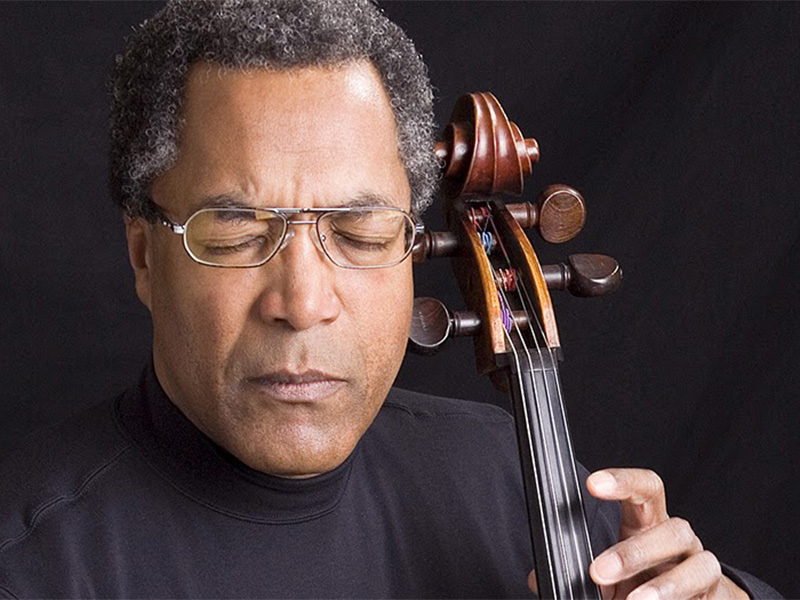 When Anthony Elliott plays his 300-year-old cello, he delivers complex and beautifully rich music.
Ohio University School of Music students in the string division will engage with Elliott, a Visiting College of Fine Arts Artist, and the public can hear Elliott play this unique instrument at a performance on Saturday, Oct. 8, at 6 p.m. in Galbreath Chapel on OHIO's Athens Campus.
Elliott, a professor emeritus of strings at the University of Michigan, will lead a series of masterclasses, performances and round-table conversations with students as a part of the School of Music's Cello Day.  
Elliott's invitation as a visiting artist was on behalf of Assistant Professor of Instruction, Cello, Jose Rocha. Rocha explained that he first encountered Elliott during a performance at the University of Houston where Elliott was forced to change his repertoire at the last minute after his pianist cancelled.  
"It was an incredible recital," Rocha recalled.  
Because of Elliott's wealth of knowledge, experience, and ability as an educator, Rocha knew he was the right fit for OHIO students.
"There are some professionals that are great performers but when it comes to teaching, they don't really know how to teach," Rocha said. "Anthony is an incredible performer, but he also has this incredible career [in] sharing and teaching people. Some of his students from the University of Michigan are playing in some of the major orchestras in the United States."
Rocha explained that the purpose of Cello Day is to bring together students with national and international artists to provide learning experiences. The program involves high school students from surrounding areas such as West Virginia, Columbus and Chillicothe, Rocha said.  
Elliott explained how beneficial it is for students to collaborate with other artists, not just from an educational perspective, but also when performing.  
"The other part of the process is being able to understand how to work, for example, with a symphony orchestra," he said. "It might be that someone has an idea for a particular type of rubato that they want to do somewhere in a piece that sounds really good when you do it by yourself, but when you do it either with a piano or with a full symphony orchestra, it becomes impossible."
Keats Rivas, a second-year graduate student studying cello performance, started playing cello when he was 13 years old, part of a family of musicians. During Elliott's masterclass, Rivas will be playing a movement of a solo Bach cello suite. He said he's both excited and a little nervous to play for someone as accomplished as Elliott, but hopes to convey a message through his music, especially as a solo performer.
"As artists, we're always trying to say something," he said.