Ohio University partners with Wiley to enhance student support for online business degree offerings
Published: December 21, 2022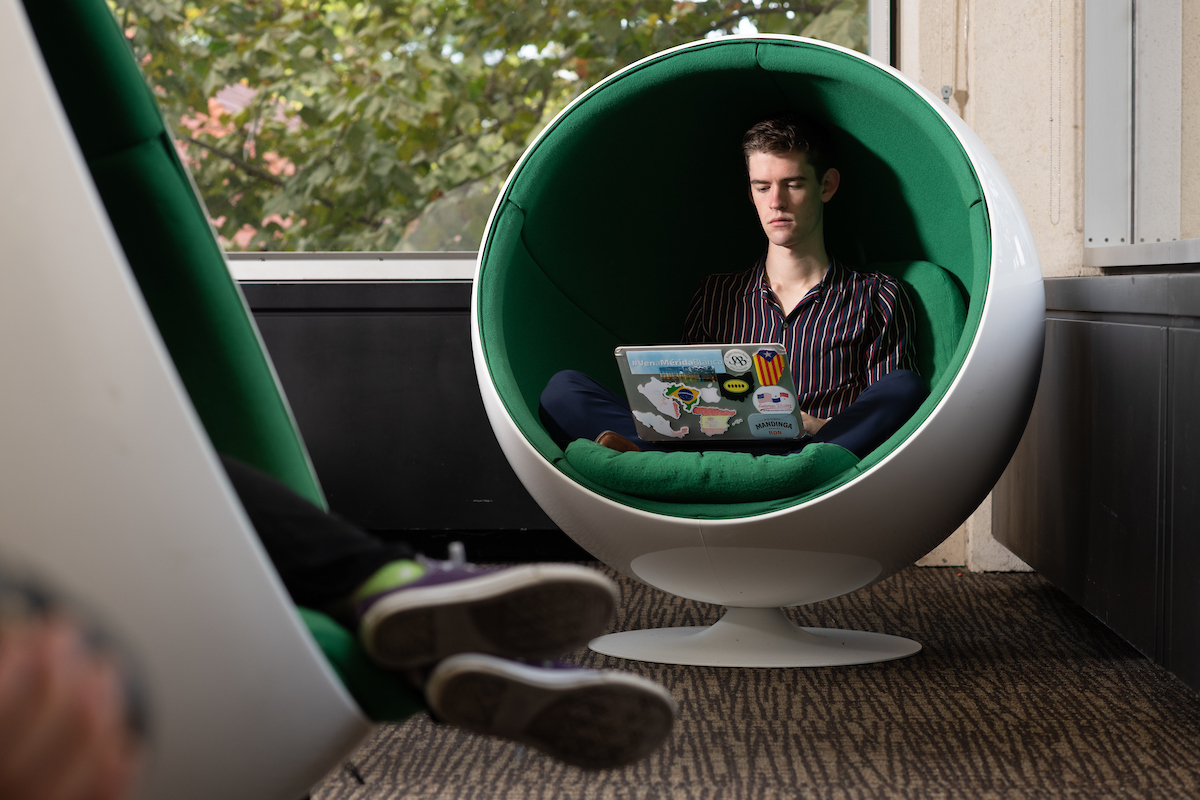 Ohio University is partnering with Wiley's University Services division to build upon the institution's nationally-recognized suite of online and hybrid graduate business programs. Specifically, Wiley will help the university deliver an enhanced student experience from the application process to advising and career transitions.
The partnership underscores OHIO's continued commitment to providing accessible, experience-driven educational opportunities that prepare students for career advancement. OHIO's College of Business's portfolio of online and hybrid programs are designed for working professionals who are looking to strengthen their resumes and prepare for the next step in their careers.
"We know that working professionals pursuing their degree want academically excellent, affordable programs that deliver real outcomes, and our programs do a great job of meeting those expectations," said Vice Provost of OHIO Online Kari Lehman. "We also know that students want reliable, high-quality support from the time they inquire about a program to the day they graduate. And, we know that Wiley can help us ensure students receive just that."
OHIO's partnership with Wiley will help support and expand numerous online programs within OHIO's College of Business, including:
Wiley partners with institutions of higher education to deliver career-connected online education programs that help students learn new skills and achieve their career goals. Wiley-supported programs are, on average, more affordable than comparable online programs, generate strong student outcomes as measured by graduation and retention rates and perform well in terms of learner and faculty satisfaction.
"Wiley's partnership with OHIO University is rooted in delivering strong outcomes for students looking to grow their business acumen and advance in their careers," said Todd Zipper, executive vice president at Wiley. "We are also pleased to help OHIO expand its online and hybrid program offerings within the College of Business to widen the aperture of access for more students. We look forward to continuing to support OHIO's exceptional student experience."
Ohio University is regionally accredited by the Higher Learning Commission (HLC) of the North Central Association of Colleges and Schools. Through OHIO Online, it serves more online students than any other public four-year university in the state; OHIO has been ranked the top college in Ohio for online education by Newsweek and is consistently ranked in the top 2 percent of American public universities by U.S. News & World Report.
Currently, more than 7,900 fully online students across the country are utilizing Ohio University for their education needs.