AmeriCorps coordinator hosts hygiene drive to serve the community in spirit of MLK legacy
Published: January 26, 2023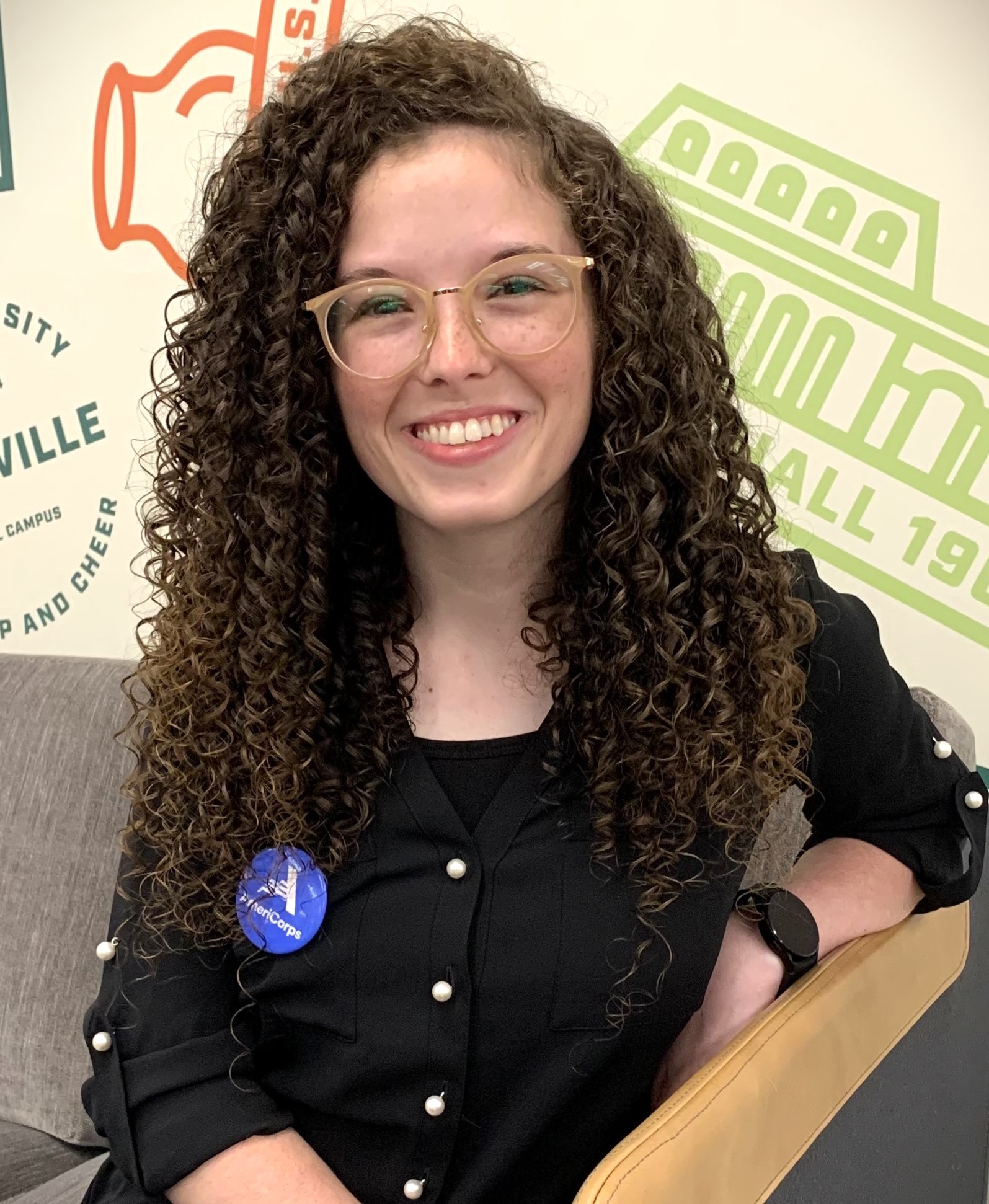 Rebekah Gaus, Ohio University Zanesville's AmeriCorps student resource center coordinator, is hosting a drive to collect hygiene products on OHIO Zanesville campus as an MLK Day of Service project throughout January.
Each year the MLK National Day of Service is held in honor of Dr. King's legacy, rallying community members to take action in serving their communities. The theme of this year's national MLK Day of Service was "Unity Through Service."   This day of service is continuing throughout the month of January for Gaus.
Gaus is partnering with Eastside Community Ministries and the First Baptist Church in South Zanesville, which are hosting a free produce market on Friday, Jan. 27, at 80 E. Main Street, from 9 -10:30 a.m. The initiative works to provide fresh produce for those who have limited access to fruits and vegetables. The hygiene items will be distributed during the produce drive. 
"The hygiene bags will be a pleasant surprise for those who receive the produce boxes, as they are not usually included," Gaus said.
Gaus is collecting nine hygiene items: toothbrushes, toothpaste, denture cream, shampoo, conditioner, deodorant, body wash, razors, and body lotion. The goal is to collect 200 of each item for distribution. 
"My desire is for this to truly be a community-minded project that can make a difference for those living in Zanesville," said Gaus. 
Drop-off locations on the OHIO Zanesville campus (1425 Newark Road) include the Elson Hall atrium, the Student Services office, and the Zanesville Campus library.
Donations can be dropped off between 7 a.m. and 6 p.m. through Jan. 26. 
Volunteers who would like to assist in preparing the bags for distribution or help with the dissemination of food and hygiene bags on Jan. 27 should email Gaus at srczanesville@ohio.edu.