History student Robert Green awarded Boren Fellowship for research in Cambodia
Published: April 24, 2023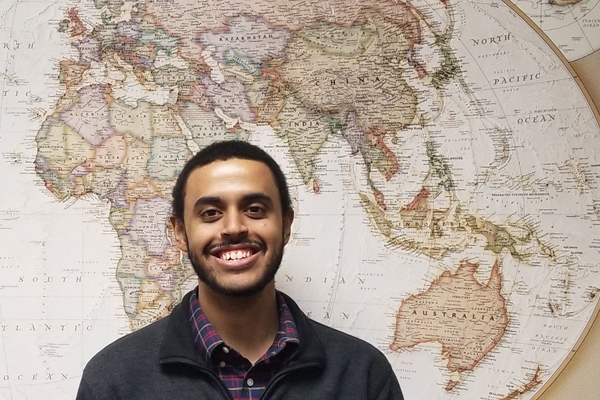 History doctoral student Robert Green has been awarded a Boren Fellowship for research in Cambodia.
The Boren Fellowship program is an initiative of the Defense Language and National Security Education Office. Its goals are to train students in critical language and cultural immersion in world regions that are often underrepresented. Boren fellows are prepared for positions in government and national security.
A third-year History Ph.D. student, Green is studying with Alec Holcombe, associate professor of history in the College of Arts and Sciences and director of the Contemporary History Institute.
Green studies Cambodian history and how Cambodia fits into American foreign policy. He will be taking a summer intensive language program before leaving for Cambodia in August.
"American attempts to mold Cambodia to fit its grand strategy has numerous effects on Cambodian life and domestic politics, while Cambodians themselves acted in ways that often defied the intentions of the United States," Green said.
Additionally, Green is currently working on an article on the Sihanouk Solution, the failed attempt by the People's Republic of China and the United States to negotiate a solution to the Cambodian Civil War. He ultimately intends to pursue a career in the State Department.
Green earned a B.A. in History from the University of North Carolina at Chapel Hill in 2016 and then continued on to the University of North Carolina at Wilmington for an M.A. in History in 2019.