Athena Cinema to temporarily close for unexpected building repairs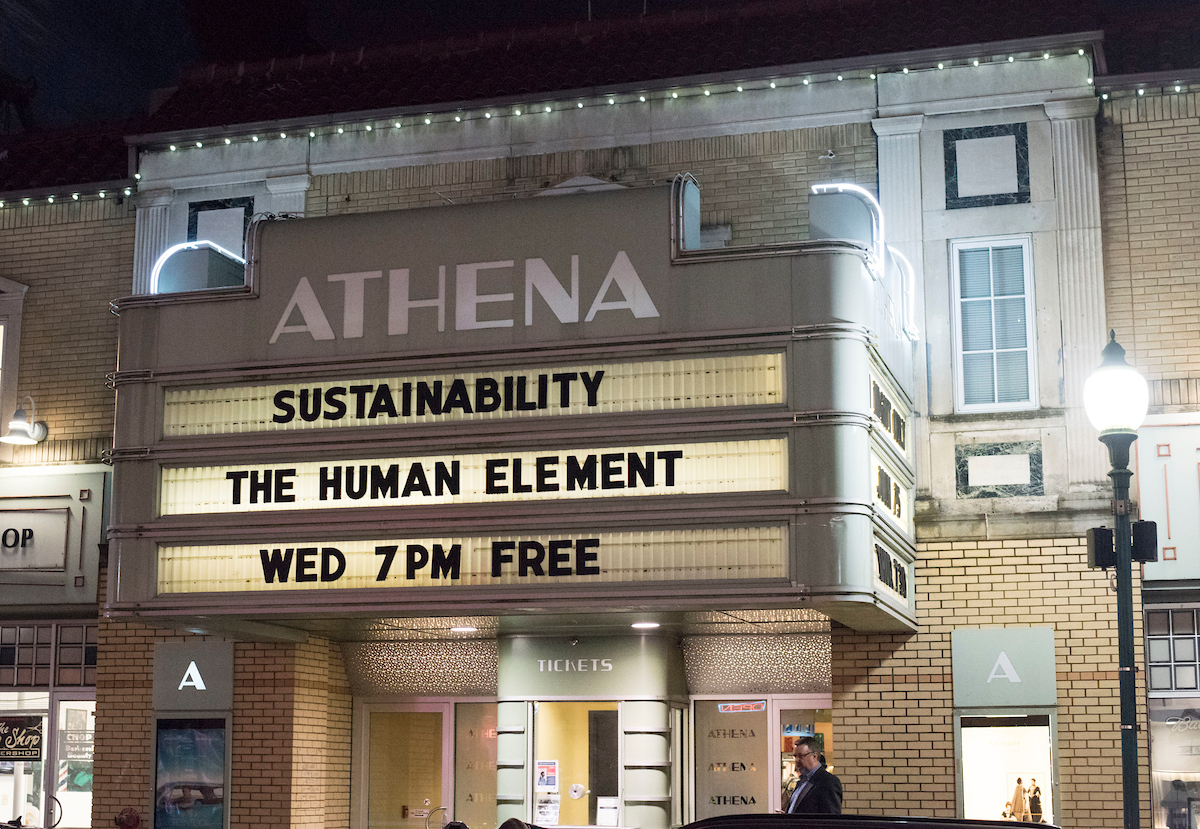 ©Alexandria Skowronski / Ohio University
Ohio University Facilities Management and Safety (FMS) has announced that Athena Cinema, located at 20 South Court St, will temporarily close beginning Wednesday, May 24 to accommodate unexpected building repairs.
The closure, which impacts all three theater spaces and is tentatively planned to extend through the summer, comes after a recent building inspection identified some potential structural maintenance needs within the 108-year-old theater space. Proceeding with immediate repairs will ensure the integrity of the historic building.
Athena Cinema staff will be able to continue working in the building during the repairs process. Additionally, both of the local businesses located at 20 South Court St. have been notified that they will be able to maintain regular operations.
Project updates will be shared with the University and Athens community via OHIO News and athenacinema.com as repairs progress.
"The Athena Cinema team appreciates your patience and support, and we can't wait to reopen our doors to the community in the coming months," said Alexandra Kamody, director of the Athena Cinema. "In the meantime, we'll be keeping our historic marquee lights on, finding ways to present programming in alternate locations whenever possible and providing regular updates to our valued theater patrons and community members."
Event rescheduling/relocation and additional details
A number of scheduled public Athena Cinema events are already in the process of being relocated and/or rescheduled; the latest event updates are available online through the Ohio University Calendar of Events and athenacinema.com. Additional information will continue to be shared as it becomes available.
Athena Cinema staff will be reaching out directly to those who previously purchased tickets to an upcoming event and/or made a rental reservation to provide ticket refunds and/or explore event rescheduling options.
If you have questions regarding a specific event reservation in Athena Cinema, please contact the event coordinator directly.