Teaching and Research Awards ceremony honors outstanding OHIO faculty
Published: April 16, 2022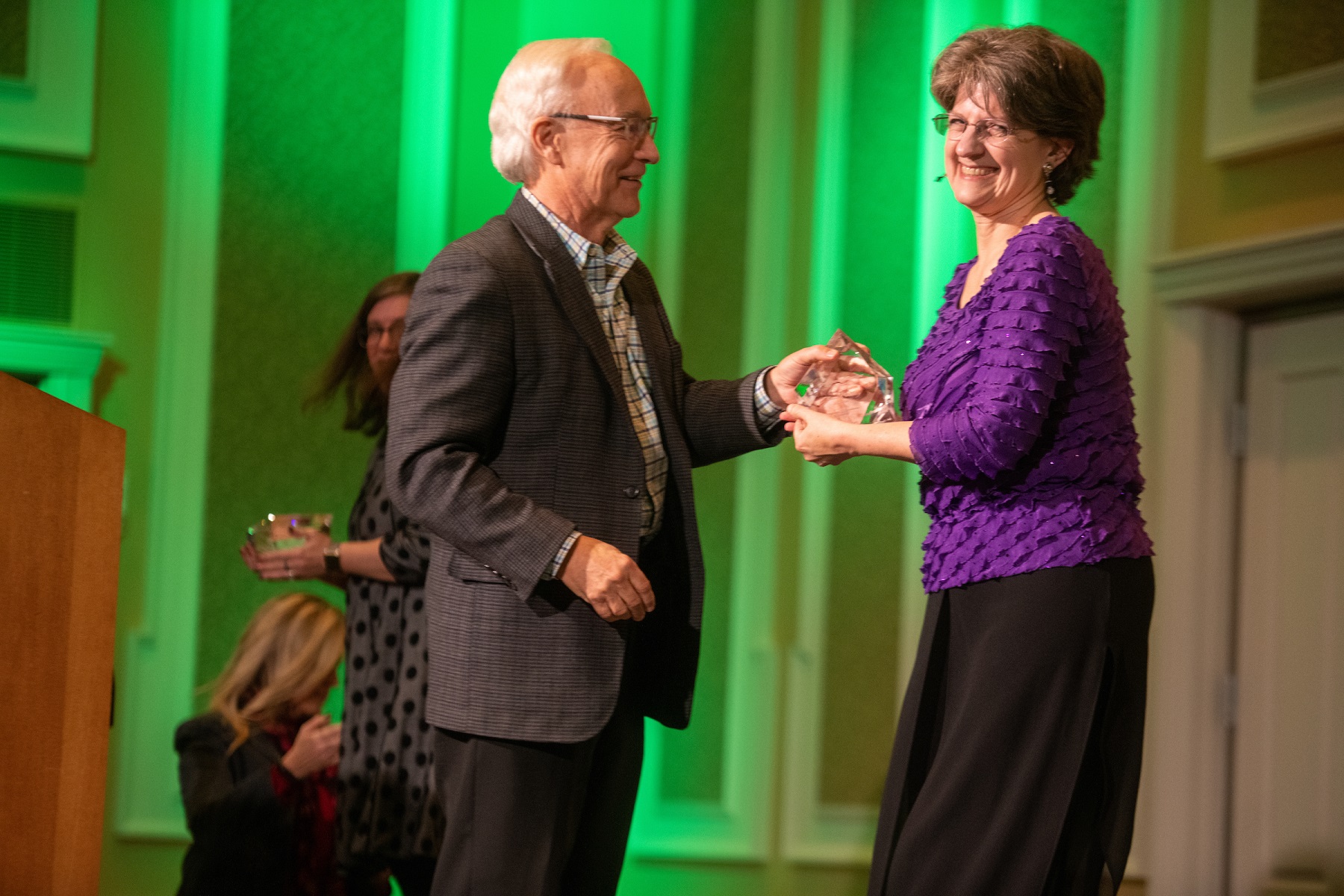 Ohio University celebrated exceptional faculty members during the Faculty Teaching and Research Awards Recognition Ceremony on March 29.
During the ceremony, award winners were recognized in a wide range of categories.
"Regardless of their spheres of interests, all of tonight's award finalists and winners have something essential in common, they are devoted to excellence in what they do and do their best to serve our University community," said Katie Hartman, associate provost for faculty development. "My thanks to all faculty for their tireless efforts and commitment to Ohio University."
The award winners are shown below.